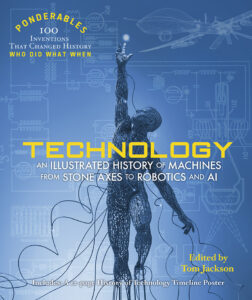 TECHNOLOGY
An Illustrated History of Machines from Stone Axes to Robotics and AI

(100 Ponderables)
Tom Jackson
978-1-62795-165-4 | Hardcover | 168 pages | 9.2″ x 11.2″
List Price: $24.95
DESCRIPTION
Here is the essential guide to the history of technology, an authoritative reference book and timeline that examines how tools have built our civilization, changed our environment, and could even alter our species. The term technology is frequently associated with modernity and the possibilities of the future. However, we have been using technologies since before the dawn of history. Even then we were machine builders.
A Neolithic hand axe is a wedge-shaped cutter that works in essentially the same way as a razor blade, while a potter's wheel is the same as the gear transmission of a Formula-1 car. The difference is simply the application of novel materials, and the many ages of technology are closely linked to them— bronze, iron, steel, glass, silicon… What will be the materials of tomorrow's technology? Superconductors that carry current with perfect efficiency, smart materials that alter their shapes to suit the conditions, or nanorobots built from just a few dozen atoms, that work unseen everywhere, even inside our bodies? Where will Generative AI take us? Only time, and a lot of invention, will tell.
Contains 100 chronological articles that tell the story of technology from the dawn of history to the present day
Authoritative text, exciting imagery and helpful diagrams accompany each of the steps along the way
Biographies of great inventors boosts the contents for all readers
Includes a 12-page fold-out Timeline History of Technology poster – stretches out to 8.5 feet (2.6 meters) long
Technology is the 11th title in the popular, best-selling 100 Ponderables series
---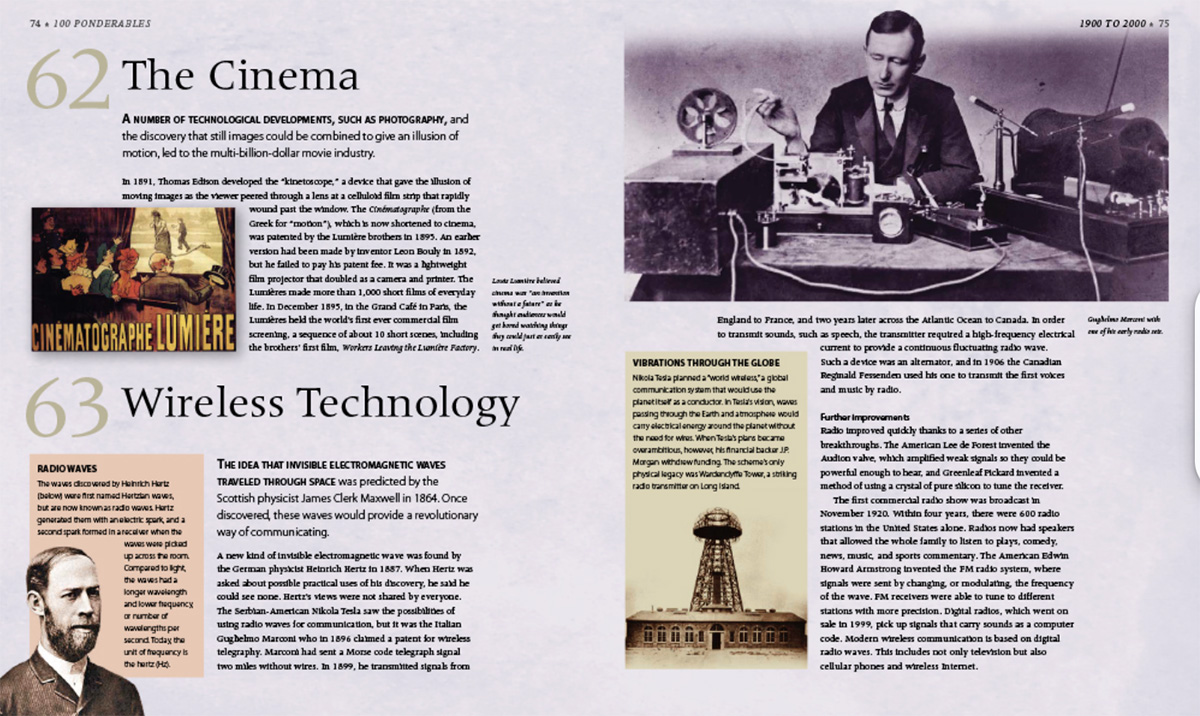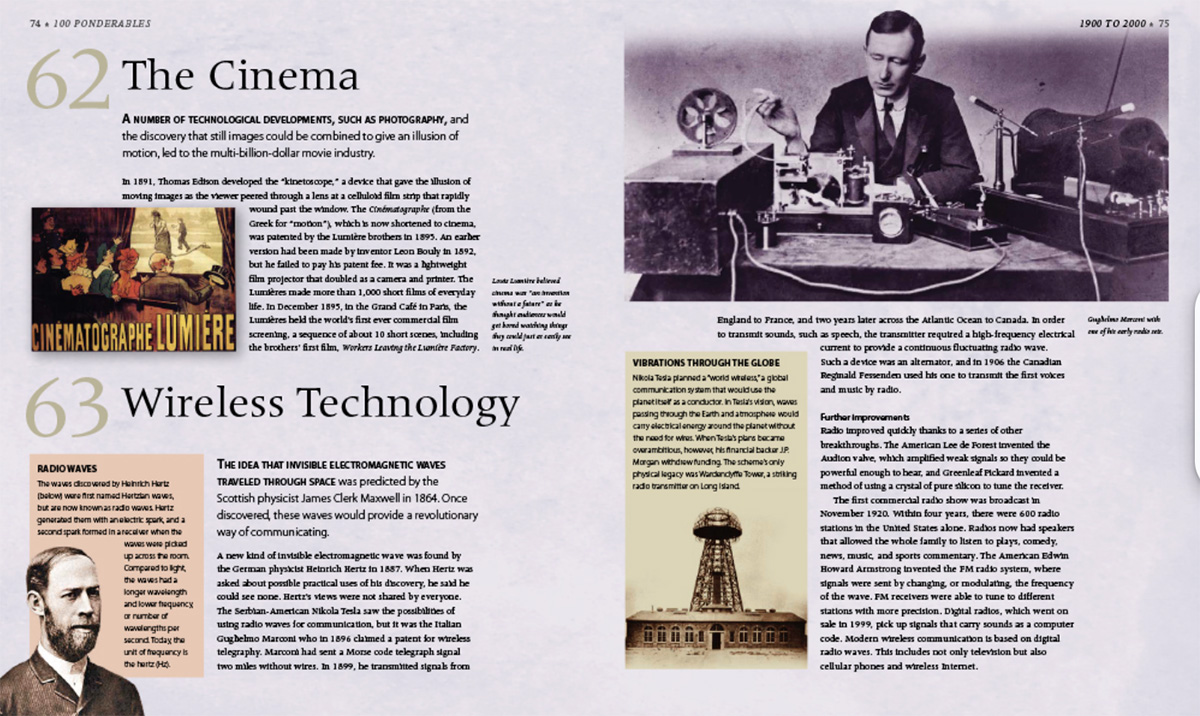 ---
AUTHOR BIO
Tom Jackson is a science writer based in the United Kingdom. Tom specializes in recasting science and technology into lively historical narratives. After almost 20 years of writing, Tom has uncovered a wealth of stories that help create new ways to enjoy learning about science. He studied at the University of Bristol and still lives in the city with his wife and three children.